Bioenergy
Smart level monitoring provides many benefits, also for sustainability purposes. You measure, control and plan efficiently – regardless of the type of bioenergy.
Bioenergy
Bioenergy may come in many different shapes, such as gas, liquids, or solids. Regardless, a smart level monitoring system gives you full control over levels, the turnover, and the need for replenishment (or emptying). This is possible, as we work with different types of sensors, depending on the material in store.
We supply many level monitoring systems for wood pellets. Using our connected systems, most of the silos for wood pellets in Sweden are now digital.
Our level monitoring works with IoT (Internet of Things) and gives you the possibility to know your levels quickly and easily – also in your unstaffed facilities. A data-secure system provides an overall picture of all containers under your responsibility, and you can easily see when you need refilling. Planning an optimised delivery route becomes much easier and you can ensure your customers that they always get their product on time. You become a supplier that customers can rely on – a definitive competitive advantage.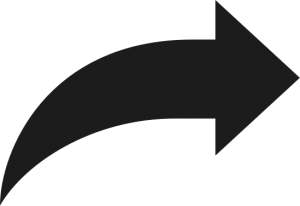 How we work with Bioenergy
Monitoring data from the facilities are converted, analysed, and stored so that those who need the information easily can get an overall picture. The system also offers you a centralised system for checking, planning (especially for the logistics), and optimised replenishing. Transports can be coordinated for your customers, and you can reduce the climate footprint with fewer transports. And, the inspections can be performed safely from a work environment perspective, as they are automatically and remotely conducted via our connected systems. You don't have to use your staff to perform dangerous in-person inspections.
With our smart level monitoring, you always know when a container or cistern needs refilling. This in turn gives you the opportunity for proactivity and a greater customer satisfaction.
The advantages of smart level monitoring
More efficient monitoring
Possibility to have service agreements
No downtime
Effective planning
Optimised logistics
Greater customer satisfaction
Increased competitiveness
Get started quickly with SiteInfo

1. Analysis
We will meet and review your needs and the conditions that prevail. 2. Installation/Integration
Depending on your needs and conditions, we, together with our project management or development department, agree on an action plan for installation or integration.

3. Commissioning
We educate you and make sure you get started with SiteInfo right away. If you need help, our knowledgeable support and developers are never more than a phone call away.
Do you want us to contact you?