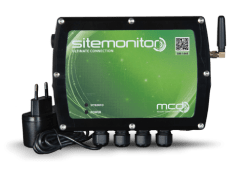 Sitemonitor
SiteMonitor is a Swedish-developed communication solution for those with high demands and who need frequent reporting of measurement data.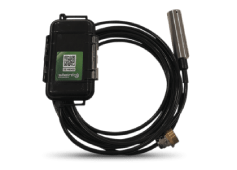 SiteEasy / SiteEasy Ex
 SiteEasy is a battery-powered all-in-one solution that makes it easy to keep track of levels even in distant tanks and without access to electricity. Also available as Ex-classified.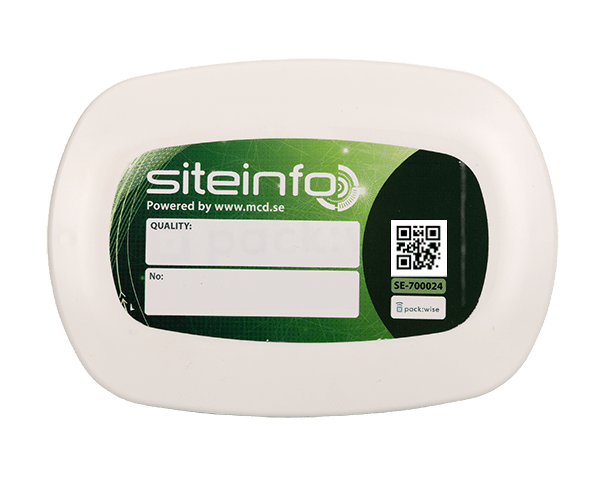 SiteEasy IBC
With SiteEasy IBC, you are in control over all levels in all your IBC-drums. This makes it possible to keep a high service level for your customers and to save both costs and resources.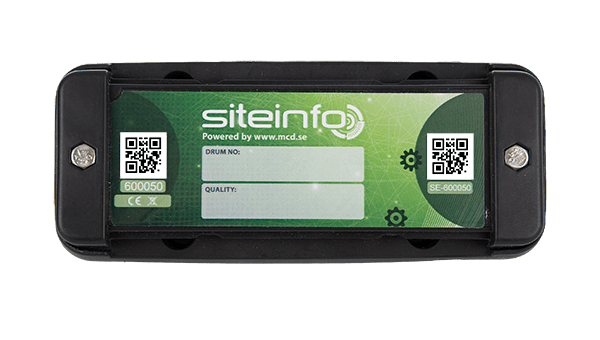 SiteEasy Drum
This is the ultimate solution for level monitoring of all non-ATEX products in steel and plastic drums, e.g. in workshops, car washes, industries etc.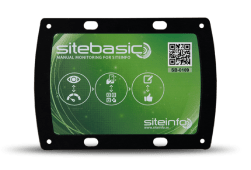 SiteBasic
SiteBasic is a manual feature of SiteInfo for those who do not want automatic level monitoring but still want control of their tank levels.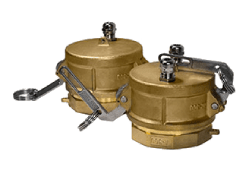 Other products
We also sell products and gadgets from Fafnir och Assytech/Coptron like overfill protection and solenoid.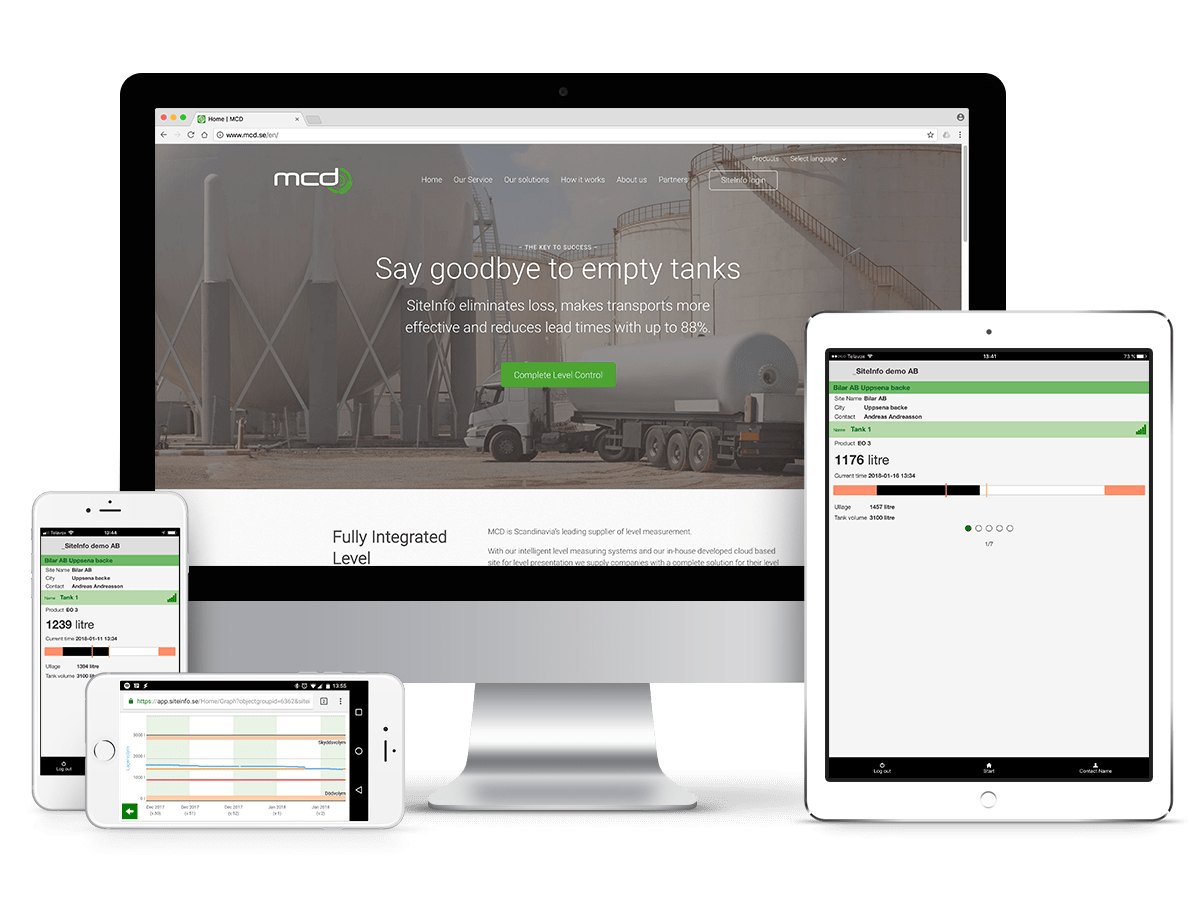 Full control with Siteinfo
Automatic tank gauging system and smart tank level monitoring gives you total control and can save both time and money. You read the levels of your tanks from your computer or mobile phone. With full control over the levels, you eliminate empty tanks, expensive emergency deliveries and potential penalty fees. In addition, you can optimize the efficiency of tank level and transport planning as well as minimize the health and injury risk for your staff. Last but not least, you contribute to a better environment and a sustainable future as your transports become shorter, which reduces your transport costs and thus your CO2 emissions.
Molnbaserad nivåövervakning
Snabb översikt över alla anläggningar och alla tankar
Fullt anpassningsbara informationsvyer – från stort till minsta detalj
Mät nivåerna var tionde minut eller när du vill
Optimera dina transporter med upp till en tredjedel
Aldrig mer tomt i tankarna
Reducering av felaktiga avläsningar och kostsamma returer med upp till 90%