– THE KEY TO SUCCESS IS TANK MONITORING –
Say goodbye to empty tanks and silos
SiteInfo eliminates loss, makes transports more effective and reduces lead times with up to 88%.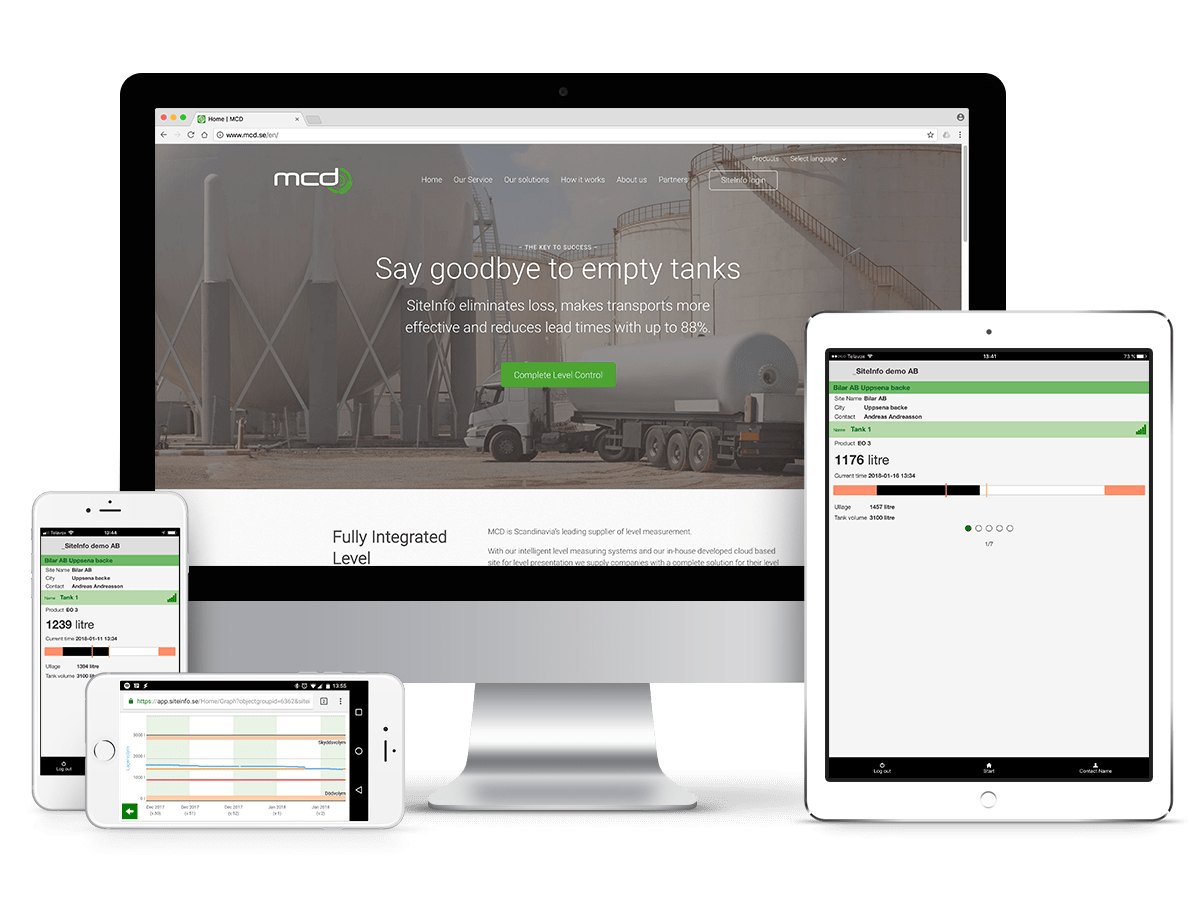 Fully Integrated Tank Level Measurement
MCD is Scandinavia's leading supplier of level measurement.With our smart level measuring systems and our in-house developed communication solution we supply cloud-based level measurement services to companies managing different types of bulk products, in both liquid and solid form.
We supply a fully integrated level measurement system, from the sensor in the tank, to the communication solution and on to our site for level presentation SiteInfo. Throug SiteInfo, you gain complete control of the levels in your tank, deliveries and frequencies, it is then easy to gain access to history and statistics.
We will help you to connect your present level measurement system or replace it with a complete, fully integrated solution.
What do we provide that no one else does?
After more than 30 years in the business of searching for a more effective management of oil, waste, pellets and chemicals we dare to claim that we have learned how to save time and money for our customers and also provide a positive benefit for the environment. No unnecessary waste and more effective deliveries make our job and yours more sustainable.
You gain complete control over the levels in your tanks and your tanks will never run dry again. Furthermore we can promise that you won't have to deal with manual administration with regard to the refilling of tanks.
It is easy to get started.Contact us and we will tell you how it works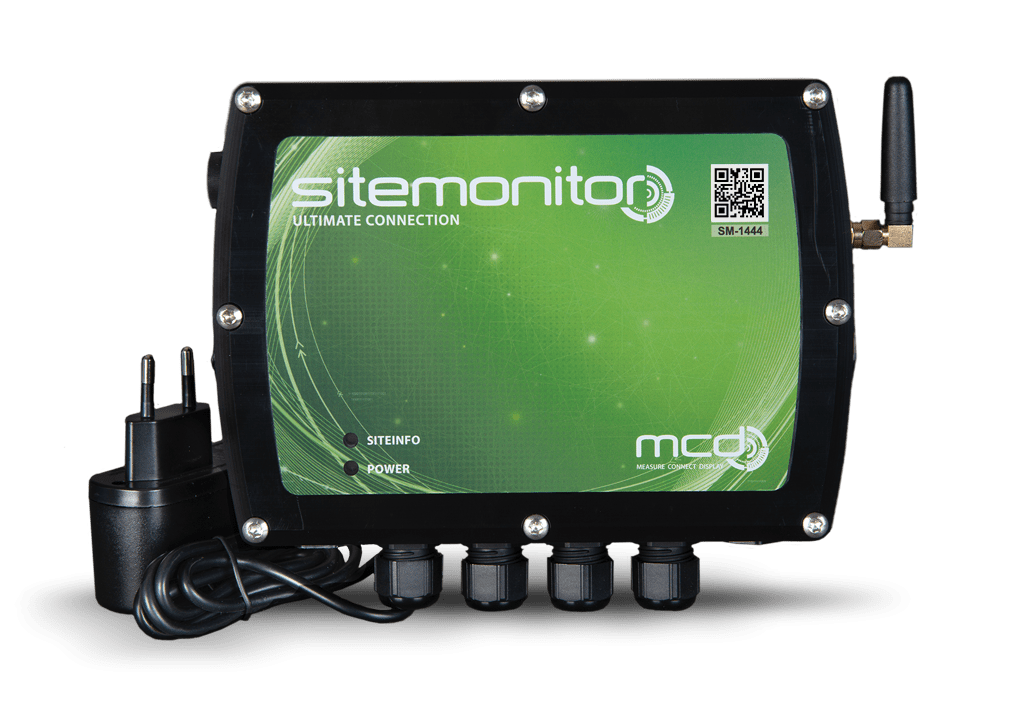 We find it easy to communicate with MCD if something should happen; the company is always on the ball
Eleonor Westman, Ragn-Sells
SiteInfo communicates with all types of facilities
Regardless of the facility, we have a solution for your needs. All types of tanks can communicate with SiteInfo and give you total control. We tailor a solution that suits your business.
Which solution suits you best?

Systemintegration
For those with an existing system
Import and export via Web APIs
Full control of your plant
Access to all measurement data in one place

SiteMonitor
For those with high demands
Can connect to everything on the market
Maintenance-free solution
Connection via mobile data

SiteEasy
For you with a slightly smaller site or lower consumption

SiteBasic
Suitable for those who want manual reading
Manual reading to SiteInfo
No investment in new equipment
Streamlines delivery planning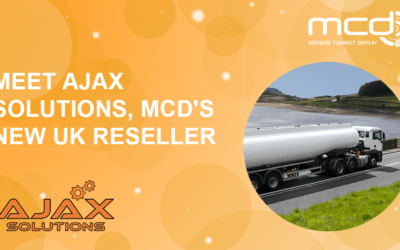 Measure Connect Display (MCD) has now broadened its market to the UK. Through a new collaboration with Ajax Solutions as a reseller, MCD takes another step towards a stronger future. The company Ajax Solutions is an industry leader in delivery and...
read more