– VIKTIG FRAMGÅNGSFAKTOR –
Aldrig mer tomma tankar, cisterner eller silos
SiteInfo eliminerar svinn, effektiviserar transporter och kapar ledtider med upp till 88%.
Fullt integrerad nivåmätning
Så fungerar det
Vi är bäst i Skandinavien när det gäller nivåövervakning. Med smarta nivåmätningssystem och egenutvecklad kommunikationslösning erbjuder vi molnbaserade övervakningstjänster för företag som hanterar olika typer av bulkprodukter, både i flytande och fast form. Vi tillhandahåller fullt integrerat övervakningssystem från nivåmätningssystem installerat i tank eller cistern, kommunikationslösning och vidare till vår övervakningstjänst SiteInfo. Genom SiteInfo, har du full kontroll på dina nivåer, leveranser, frekvenser och kan enkelt ta fram historik och statistik. Vi hjälper dig att koppla upp ditt nuvarande nivåmätningssystem eller så byter vi ut allt och leverera en komplett, fullt integrerad lösning.

SiteInfo
Full kontroll på nivåerna
Fullständig överblick över nivåerna i dina tankar och cisterner
Full kontroll via SiteInfo web och app
Historik, statistik, prognos och rapporter
Vi upplever att det är enkelt att kommunicera med MCD om något skulle inträffa, företaget är alltid på hugget.
Eleonor Westman, Ragn-Sells
Vad erbjuder vi som ingen annan gör?
EFFEKTIVITET. Efter mer än 30 år i branschen i jakten på en effektivare hantering av olja, spillolja, avfall, pellets och kemikalier vågar vi påstå att vi inte bara lärt oss hur vi spar både tid och pengar för våra kunder utan också hur vi genom vårt system slår ett slag för miljön. Inget spill och effektivare leveranser gör vårt och ert jobb hållbart.
Du har full kontroll över nivåerna i dina cisterner och du kommer aldrig mer gå tom. Dessutom kan vi lova att du slipper all manuell administration i samband med påfyllning. Så här fungerar det.
Det är enkelt att komma igång. Ta kontakt med oss så berättar vi hur det går till.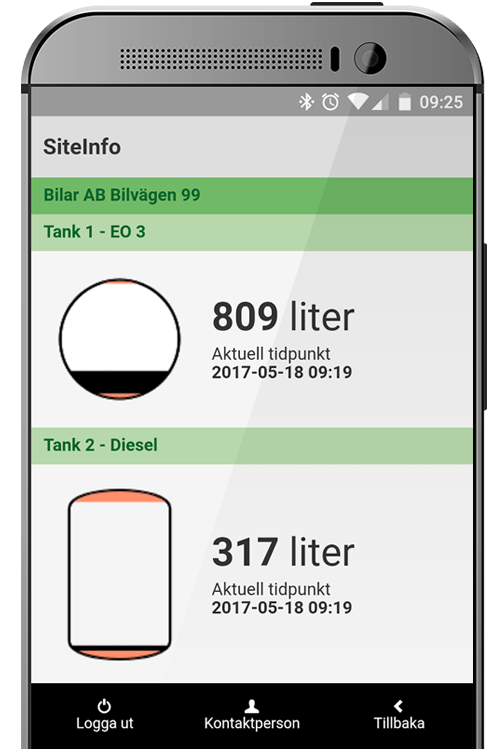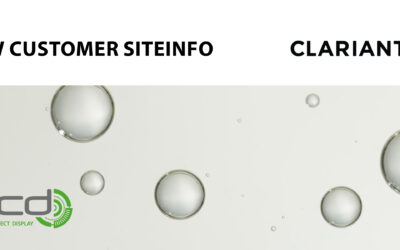 Clariant is a focused and innovative specialty chemical company based in Switzerland. Its growth is all about customers and their success. Investment in innovation capabilities and developing inspiring environments for courageous and determined...
läs mer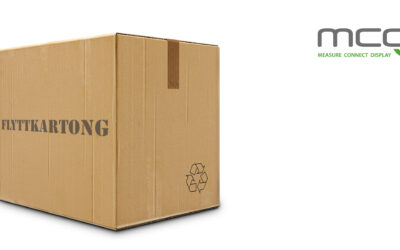 Under våra fantastiska sex år i Nyköpings hamn har personalstyrkan ökat från 6 till 12 anställda. Detta har lett till att vår lokal blivit för liten och en nyrenoverad lokal i Sunlight området väntar på oss. Alla på MCD ser verkligen fram mot denna...
läs mer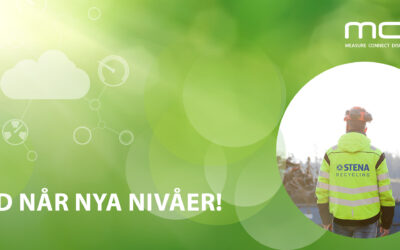 Nyligen nådde vi 9 000 installerade mätpunkter i SiteInfo. Den niotusende mätpunkten hamnade hos Stena Recycling som har gett MCD förtroendet att ansluta ett stort antal cisterner med spillolja samt miljöspill till Siteinfo. Under det pågående...
läs mer