Monitoring systems
Total control and maximum efficiency. Our level monitoring systems allow you to know for sure how, where and when you need to replenish or empty one of your silos, tanks, cisterns, or other containers.
Cloud based monitoring system
Our premium service SiteInfo gives you as a user several benefits. Simply expressed, the service offers you full control, at maximum efficiency.
The level monitoring system makes it easy to know what you have in different containers at different times. With tools for forecasting and analysis, you can create secure and efficient logistics planning. This optimises your transports in a time-, environment- and cost-effective way. SiteInfo makes your customer relationships efficient, thus increasing your customer satisfaction. For example, by significantly reducing the risk of customer downtime.
The system has been cloud-based for many years, with the support of encrypted data transmission. This gives you quick access to the information you need, both on current levels and on future, forecasted levels. It also makes it easy to access the service from a computer, a mobile, or a tablet.
And. It is easy to connect existing level monitoring systems or local systems to SiteInfo. This allows you to frictionless go from some control to full control.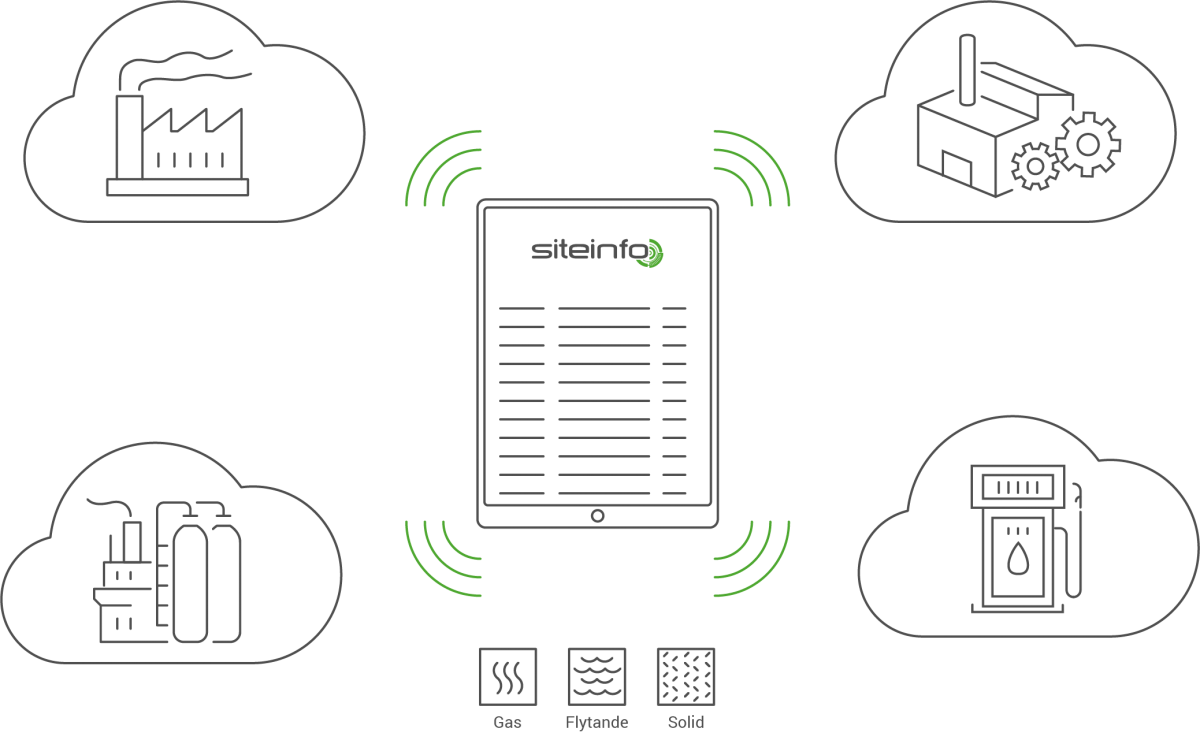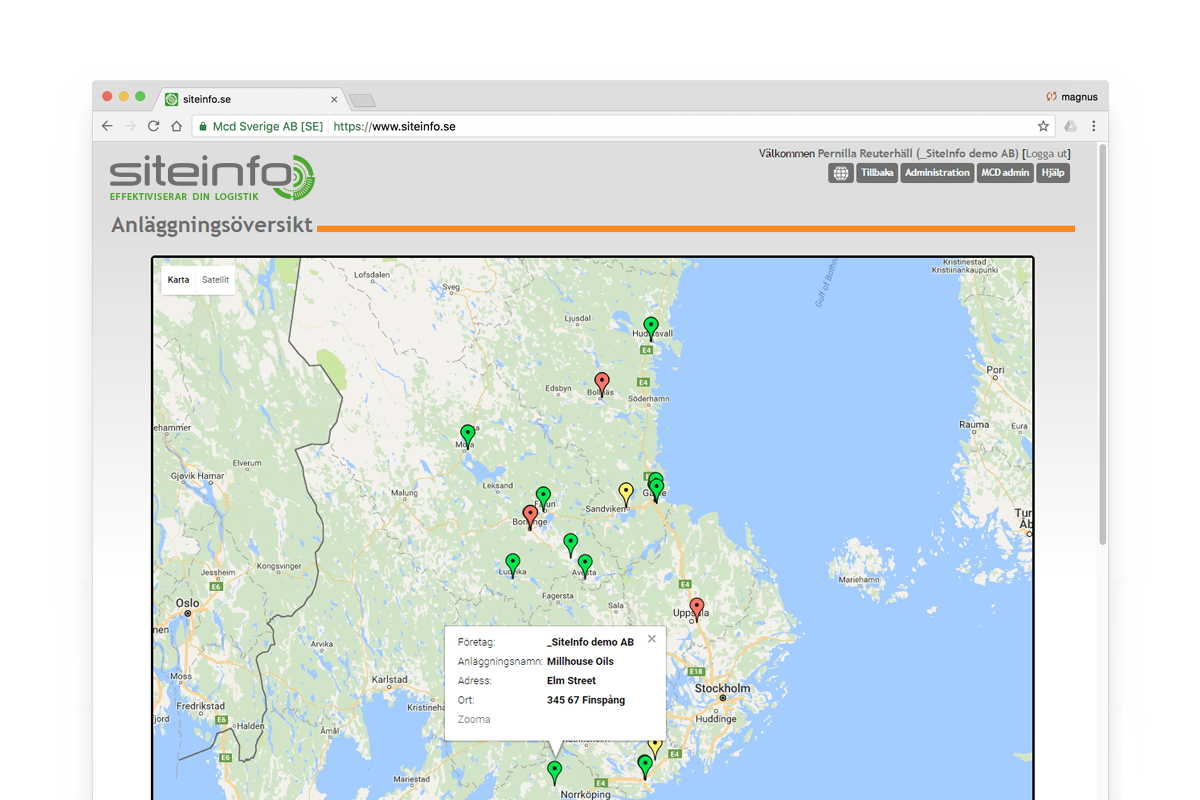 Advanced features
With SiteInfo, it is easy to create forecasts based on consumption statistics. You can also enter planned deliveries and see them in overall graphs. You can see the operating status and service history for all your facilities, and you receive information when an unexpected level change occurs. For certain equipment, it is also possible to get automatic map positioning via GPS.
This can be useful when you have mobile tanks. You can also easily export data history such as tables and printable reports. Or to export the facilities' statuses to business systems or other web solutions as well as to transport planning systems and more.
Siteinfo also supports the import of level data from other systems, such as competitors' systems, local systems, and so-called Forecourt systems. The import of this data takes place through several different methods, to ensure a safe and secure integration of your existing data.
Safe solutions
For all systems, we use a secure encrypted data transmission through a VPN tunnel. The cloud solution is conducted by a certified Swedish supplier and all personal data is handled in accordance with and is compatible with the EU GDPR (General Data Protection Regulation) Directive.
More monitoring systems
If you are looking for versions of level monitoring systems, we also offer SiteMonitor or SiteEasy. These are systems that work well for slightly fewer tanks, for very tough conditions or for tanks found in remote places without access to electricity.
You can also use some of our products with other systems. Contact us for further information.

SiteInfo
Total Tank Level Control
Complete overview of the levels in your tanks
Gain total logistic control by utilizing SiteInfo and SiteInfo App
History, statistics, forecasts and reports